Welcome!
We offer led bike rides up to 3 times a week on Wednesdays, Saturdays and alternate Sundays, usually starting from Bede Park in central Leicester. See our programme for full details. We have cycle weekends away and most years one or two longer cycle tours as well. We organise social events throughout the year.
Wednesday evenings we offer a ride of about two hours, starting from the shops on Western Boulevard next to Bede Park at 7pm and ending at a pub within 2 miles of the city centre. This is a moderate paced ride of about 10mph that visits villages around Leicester, about 15 to 20 miles in length.
Saturdays we offer a faster ride of at least 30 miles at about 12mph, starting from Bede Park at 10am, but in the depths of winter we change to 10.30am start. Please check the Saturday ride page for start times.
Alternate Sundays we offer a ride of about 30 miles at about 10mph, including a lunch stop at a pub or tea room, starting from Bede Park at 10:30am.
Display More Information >>
Leicester Spokes was established in 1983 as a cycling campaign group. Over the years the focus slowly changed until now we are almost entirely a cycling group although we do take part in local cycling policy and planning discussions.
Leicester Spokes led rides are free to attend, however riders are expected to become members after attending two rides, with annual membership at ₤4 unwaged, ₤8 waged and ₤12 family. Please make sure that your bicycle is in good working order, and bring along a spare inner tube and repair kit. For Wednesday evening rides working lights are also required.
Participants on Leicester Spokes led rides must be over 17. Rides are unsuitable for young children due to the speed, distance and being on roads, however older teenagers may be capable of them providing they are accompanied by a responsible adult. Leicester Spokes and its members cannot accept liability for you or your possessions. It is your responsibility to arrange insurance and to follow the Highway Code at all times. Your participation on a led ride is acceptance of these conditions. To get the most out of cycling in a group we recommend you read this article about Riding Safely in a Group.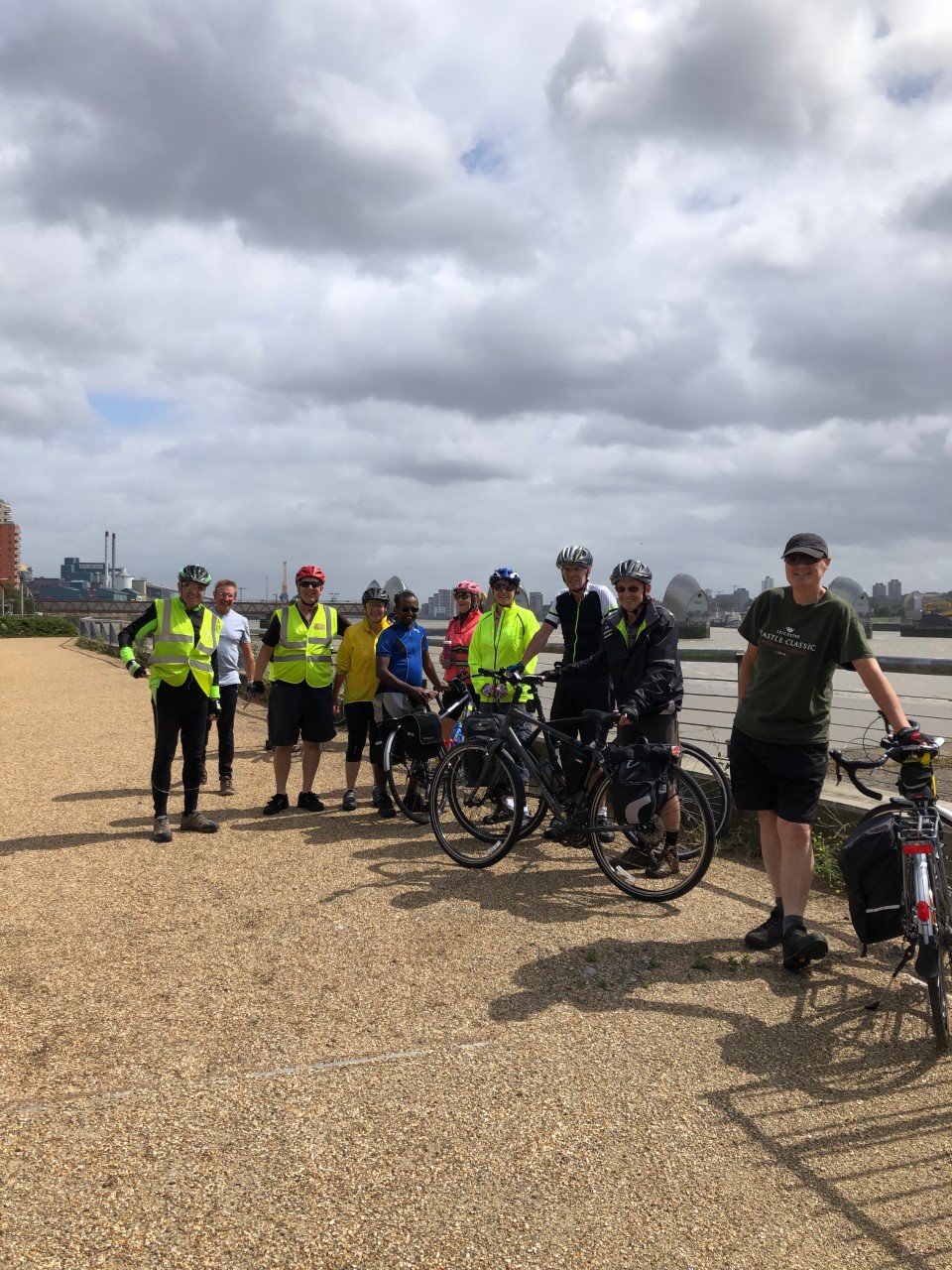 2019 08 London 2
Forthcoming Events
Note that rides will depart at the time indicated. Please arrive at the start about 10 minutes before that time.
10:30 Sun 19th Sep 2021
40 mile ride from Ratcliffe Road to Sweet Hedges. Meet at Ratcliffe Road 10.20 for 10.30 start 20 miles to lunch so take snacks if you need to as no alternative stops on way
19:00 Wed 22nd Sep 2021
20 mile ride from Bede Park to Lolcal ride. Meet at Bede Park 18.50 for prompt start 19.00
10:00 Sat 25th Sep 2021
50 mile ride from Bede Park to tba. Meet at Bede Park 09.50 for 10.00 start
17:49 Wed 29th Sep 2021
20 mile ride from Bede Park to Local Ride. Meet at Bede Park 18.50 for prompt start 19.00
00:00 Sat 2nd Oct 2021
no led ride due to YHA visit at Bede Park.
10:30 Sun 3rd Oct 2021
35 mile ride from Bede Park to tba. Meet at Bede Park at 10.20 for prompt start at 10.30
00:00 Wed 6th Oct 2021
no led ride at Bede Park. No Led ride as at Dalby Forest YHA
00:00 Sat 9th Oct 2021
No led ride re YHA at Bede Park.
19:00 Wed 13th Oct 2021
18 mile ride from Bede Park to Local Ride. Meet at Bede Park 18.50 for prompt start 19.00
10:30 Sun 17th Oct 2021
30 mile ride from Bede Park to tba. Meet at Bede Park 10.20 for 10.30 start
19:00 Wed 20th Oct 2021
18 mile ride from Bede Park to Local Ride. Meet at Bede Park 18.50 for prompt start 19.00